In graduate school, I was asked to design a service from start to finish in an industry of my choice. My team chose to Design a service for people who move which supports their need to use short-term housing in a new city.
role: research, service design, interaction design, visual design .
As millennials who had moved to Chicago for graduate school, we thought there was a ripe opportunity to design for people who made have made a significant move for a career or life change. We interviewed fellow students on their moving experiences and discovered an industry ripe for innovation: moving!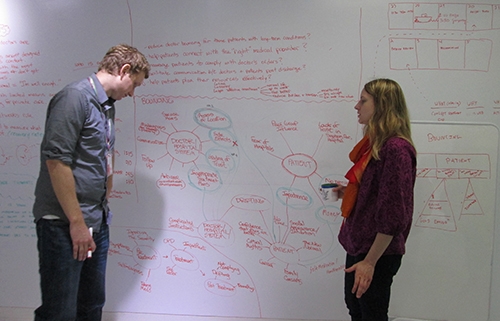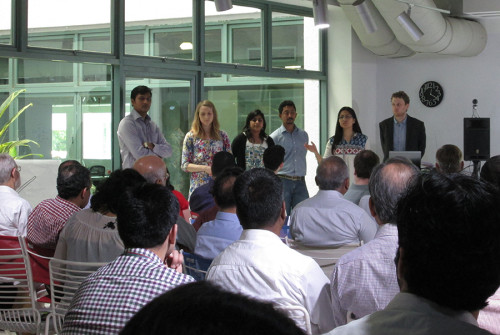 OPPORTUNITY IN LANDING SPACES
In our user interviews, we were surprised to discover that Millennials used short-term spaces, like hotels and Airbnb, to "touch down" while looking for a longer-term living arrangement. Movers used these "landing spaces", or temporary living situations, in order to conduct on-the-ground research before committing to signing a year-long rental lease renting or a long-term mortgage. In the housing market, most short-term housing is expensive or intended for vacationers, not movers.
A SUSTAINABLE SYSTEM OF SUPPORT
We designed LaunchPad, a network of support. Landing places provided by Airbnb's extensive network of vetted locations offer short-term housing locations.
Networks of realtors, moving companies and storage companies provide people who move key resources that help them find their longer-term housing option. Neighborhood information is offered as "in-flight assistance" and basic living essentials organized in CrashPacks make it easy to get up and going from the moment people land in their new city.
DESIGNING WEB TOUCHPOINTS
I developed wireframes to communicate the process of finding and booking a place to stay in LaunchPad. The flow needed to compliment the Airbnb brand while clearly differentiating from their core vacation services. For tasks such as finding places to stay and viewing search results, the wireframes utilize layouts and elements users would already be familiar with. Referrals to supplementary services are provided at key moments in the planning process.
DESIGNING MOBILE TOUCHPOINTS
The mobile experience could take advantage of location services and notifications to provide tips to movers as they organize services and execute their move.
VISUAL DESIGN
In crafting the visual design, the brand needed to blend seamlessly with the Airbnb style guide to communicate trust and affinity. Bold imagery and typography clearly delineates available actions and resources for people who move.